Mark's Experience
Ever since I was a small child I have always been fascinated by construction. My father worked in the automotive industry in the UK and supper table conversation frequently turned to continuous improvement, and the Toyota Production System (Lean).  Once I started work, I saw how inefficient and wasteful construction was, and made it my personal mission to improve the industry. Along the way, I have uncovered many straight forward and simple ways to reduce the waste, increase the efficiency and most importantly make the work more profitable. Now, as the president of Mark Taylor Construction Advisory Services, I am able to offer solid, practical advice to contractors based on what I have learned.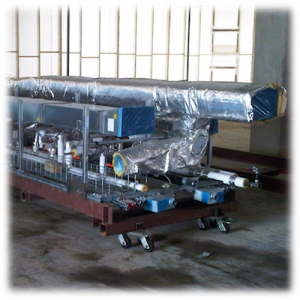 During my 30+ years within the construction industry I have built many strong, meaningful business relationships.  I'm known for my passion for building and for adding / creating value for my customers – I will consistently challenge the status quo in the search for business improvement and operational excellence. Having worked in a wide range of market sectors and geographic locations, and by using strategic thinking skills, I am able to develop creative solutions to complex challenges. As such, I have often been sought out as a change leader because of a demonstrated ability to create a shared common vision, develop strong teams, and set clear goals and accountabilities in order to successfully implement new initiatives. I have a strong personal commitment to safety, leading by example – I make it my responsibility to ensure that everyone I work with goes home to their families after work in the same (or better) physical and mental state than they arrived that morning.
My projects in these various areas have involved a wide variety of contract types from traditional lump sum all the way through to Public Private Partnership (P3) delivery.
Regardless of the location or the market or the contract type, I have always stayed true to my mission of improving the construction industry for all involved. How can I help make it better for you and your company?
Having worked for over 30 years in the international construction industry, I have been fortunate to have had senior roles with a number of major general contractors including PCL and Stuart Olson. Some of my titles have included:
Vice-president of Permanent Modular Construction
Director of Operations
Senior Construction Manager
Special Projects Division Manager
Some of the results that I have achieved with teams while in these positions include:
Leading a new start up division for a major international contractor, focused on increasing the company's use of permanent modular construction and off-site prefabrication, growing the business to over $9m of annual sales in the first 3 years.
Spearheading a productivity improvement initiative for a large self-performing general contractor, focused on back-to-basics measures. This initiative achieved consistent 20% year over year productivity gains for 3 straight years, adding an estimated $25m to the bottom line of the company.
Charting a strategic approach to achieving greater consistency in the implementation of a Quality Management Program, that resulted in the creation of standardized quality protocols across the company.
Demonstrating clear safety leadership and focus to achieve a 0 TRIR (Total Recordable Incident Rate) for over 2 years of operations at the Permanent Modular Construction production facility.
In addition to starting my career in the UK, over my 20+ years working in Canada I have gained experience in the Vancouver, BC Interior, Calgary, Edmonton, Toronto and most recently Vancouver Island markets. My market sector exposure is also wide, with project types including:
Commercial office and industrial
Healthcare
Institutional
Retail
Recreation
Hospitality
Student residences
Multi-family residential
Civil
Renewable energy